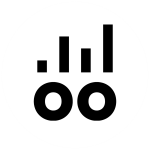 Account Director to our Swedish team! - Troot
Stockholm, STHM 112 34
As an Account Director, you will be responsible for active sales and customer relationship development, both for your designated business customers and for new sales. You get to work on a variety of projects from short-cycle campaign implementations to annual partnership work.
Troot Sweden is now looking for an experienced Account Director with deep knowledge of marketing, digital media, digital content building, and relationship building and development skills. As part of the Sales team, you will be working closely with the  Production team of Troot and act as the middle man for many customer and influencer relations. In your role, together with producers and influencers, you will develop new types of creative content solutions with best possible outcome for our customers. Communication is therefore a key component of this role and must be steadily maintained between the teams and more importantly with our Influencers, with whom content ideas and actions that best suit them and the clients are planned with. 
You have strong appreciation of digital content and ability to customize and create digital content solutions that best suits each individual customer. In addition, you have strong social skills and have a spontaneous and can-do attitude with the team and the customers!
As a person you are driven and enthusiastic with a good agile ability to be in control of multiple customer projects while maintaining high quality of service and content at the same time. As a Troot colleague you need to have a big portion of EQ.
We offer you the opportunity to be part of the changing media field with a great deal of responsibility and creative thinking possibilities. You certainly won't be bored! We provide you with an energetic team spirit, enthusiastic co-workers, and a unique career growth opportunity within our international influencer agency. Our recently renovated office is located in the heart of the city center in Kungsholmen. 
 
If you feel this might be for you, please send your CV and a short Coverletter to andreas.hellmers@troot.se  by no later than 31 August 2019. For more information about the job, please contact Andreas Hellmers, Head of Sales, +46 735 333 770.
Troot is a Nordic Creative Influencer Agency. Based on our unique relationship with frontline influencers we provide powerful content solutions with True ownership and Influence.





Account director, account manager, account management, influencer, marketing, influencer marketing, campaign, kampanj, projekt, projektledning, digital media, digital content building, relationship building, development skills, media, social media, kommunikation, communication, Social Media planning, content creation, publishing, sälj, säljare, försäljning, fältsäljare, customer success manager,