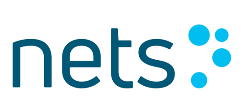 1st Line Support - NETS SWEDEN AB
Stockholm, STHM
Changing the future of payments takes strong personalities

At Nets, you'll develop in a fast-growing tech company in a high-paced, high-impact market. Working to change the future of payments, it's not just skills and ambition that gets the job done, it's the full package that makes the difference. Together, we impact the lives of everyone around us by powering an easier tomorrow for every citizen, bank, business and colleague. What powers you at work?
You'll be powering our support team

As 1st line support, you'll join an open and sharing community with highly skilled colleagues. You will be Supporting our merchants within eCommerce, and who are using our services and products. It could be tasks from helping a customer changing their password too advising our customer on how to succeed within their eCommerce.
Take for example Sandra who is helping our Swedish customers by phone and mail and describes herself as 5% globetrotter. You can come as you are and be at your best at Nets. You'll even find the freedom to balance an exciting job with life outside of work.
Your key tasks and responsibilities are:
•    Answering customer questions through phone and mail
•    Solving daily routine tasks within the department
•    Supporting our sales colleagues in their daily work
Skills, ambition and that little personal twist make you succeed 

Your professional skills and experience form most of your qualifications, but it's also your personality that makes the difference at Nets. To succeed in this role, you need to be comfortable working on your own but appreciate having colleagues close to hand. You are a person who gets joy out of helping others, and always have the customer in focus.
Your professional qualifications and background should include:
•    At least 2 years' experience within customer service
•    Experience within customer service by phone and mail
•    Strong communicative skills
•    Fluent in Swedish and English
It's qualifying, but not required, if you have experience within:
•    Online payments / eCommerce
•    Basic understanding within HTML, CSS and JS
 
Of your personal qualifications we value:
•    Service minded and proactive by nature
•    Great social skills
•    Responsible
•    Patient
Apply now to power your career

Apply with your CV (in Swedish or English) and if you want, you can attach a short video clip. Position will be filled as soon as suitable candidate is found. If you're curious to learn more about the job, you're welcome to contact David Henningsson, Support Manager on dhenn@nets.eu

You can meet more of our personalities by visiting our careers page:
https://www.nets.eu/careers/employees/Pages/default.aspx

We conduct background checks on relevant candidates through our partner Semac, www.semac.no